Web And Mobile App Development Company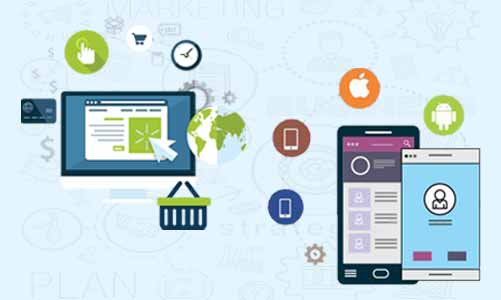 Webindia Master is the top-notch Web and Mobile App Development Company In India, specialized in bringing an incredible difference in the working process of businesses. In the 21st century, mobile phones have become a necessity for all. There is no individual left who is not browsing and operating apps on the internet. If you're looking for creative developers and programmers, then we're always ready to serve you the best.
We create an application that defines and make your brand recognizable all over the world. Our result oriented work inspires and motivates our clients and their consumers. We aim to strive high-quality services with complete functionality. We deliver error-free and well-structured programs to increase the goodwill of your business. We follow, analyze and implement what you actually desire for the enrichment of your organisation.
We understand and fulfil the requirements of our clients in an exceptional manner. We utilize the latest technology and strategies to provide an innovative solution. We ensure to meet all the quality commitment in terms of better functionality, compatibility and enhance the reputation of your company. Our professionals do proper testing and investigation on their own before delivering the final project to the client.
We have a proven experience of more than 9 years in the digital marketing industry. Our app store optimization service works on the popularity of your products and services by the advanced software called CMS. We're a bunch of enthusiastic and intelligent developers who you can completely rely on. We believe in providing the transparent, suitable and effective solution that fits perfectly to each level of enterprises.
We're always ready to take challenges and assure to meet all the expectations of our clients with complete satisfaction. We offer apps for both Android and iOS. Contact us to create a communicative platform to spread awareness and attract a lot of population at your destination.
To get more exposure, you can take a look at our introduced mobile applications:
Brands We Have Worked With
We are glad to serve them our services have been appreciated by these clients




















Creativity is our cornerstore and customer satisfaction is our goal.
Enquiry