Online Reputation Management (ORM)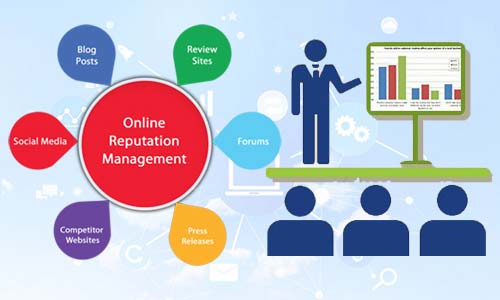 Online Reputation Management (ORM) is about improving and restoring your brand image and reputation. It helps to manage the weakening section and eliminates the negative stuff observed on the internet. It converts the negative material into more positive on your website so that the potential customers' can keep a faith in you.
This technique organises and classifies a company's online appearance to build a positive and secure image to maintain a good reputation for the Company's brand. It really helps to change your brand's image into a positive one.
Webindia Master offers the best ORM services in India. Our team nourish your business with a holistic approach by using custom strategies of continuously tracking, addressing the mitigating search, web contents, spreading audience base, suppressing defame link, etc. It creates your business image reliable and favourable according to the competitive standards of the market.
We also offer guest blogging service to increase the credibility of your products and services. It gives a right to freedom to the visitors to write their personal opinion about your facilities. This helps to generate an operational and accessible path to achieve your business objectives in a stipulated time period.
Our services build and revise your business by keeping a track on your reputation and sponsor the positive reviews and links within a limited time period. It provides a key solution to prevent your business image from negative press, unfair reviews, obsolete info and rival slander by turning your product image into a brand which can help to grab your target audience in the market.
How Webindia Master Safeguard your Business by Using ORM Service?
We understand the fact that no one wants to have a bad reputation around the world of the internet. Criticism remarks, negative reviews, professional jealousy and reputation-damaging campaign from your rival can be really harmful to your business image and can affect your business profit rates. To protect you from these negative things and to oversee it, we provide the best reputation management service. We're a well known digital agency in India, specialized in delivering satisfactory projects.
To defend your business image, we utilize the following strategies:
Counter-Propaganda strategy
SEO and reputation management
Rechecking the Testimonials on your site
Review collection from all major website
Highlighting of positive aspects of the Business
Reputation Monitoring
We assure you to provide the suitable ORM service required to boost your business. Contact us right now, to build a positive image of your online business.