Web Design Company Delhi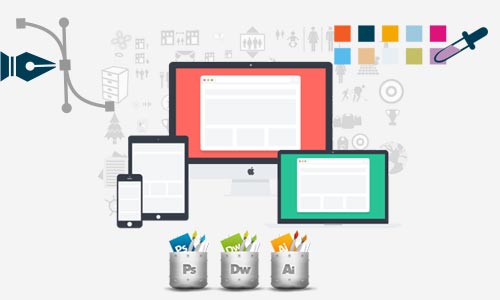 Over the past years, Webindia Master is a leading Web Designing Company in Delhi aims to deliver world-class responsive and professional website designing services in order to grow your organization. Our professional web developers put their best effort on every single website or app project considering the specific needs of the clients.
We specialize in offering innovative and quality website design services to make your business stand out from the competition. Our main objective is to make you the market leader by delivering fully customized and functional websites which adds more value to your brand. We offer affordable websites, apps and web solutions with astonishing results.
Hire the Best web designing company in Delhi
We offer the most affordable services within the prescribed time frame. Our experts hold an incredible amount of energy and produce innovative ideas which will enhance your online presence by accurately defining your corporate identity. We are a client centric organization and believe in quality-driven practice.
We display your company's concept with clarity to achieve your desired goals effectively. We're one of India's ideal and eminent website designing entities that don't compromise with the quality. With the help of our state-of-the-art infrastructure and sound experience, we ensure that the design we develop for your website is always according to your needs and requirements.
We're one of the leading website design companies in India. We believe that timely interaction with our clients will help us to fulfil their expectations more conveniently.
Why choose one of the best companies of website design Delhi?
Our professional experts provide excellent web design solutions.
We deliver the unique, impressive and specified designs.
It would definitely reflect your company's ideology and ethics.
Our service standards are internationally acclaimed.
We deliver our projects within a pre-defined time frame.
We do not share your business content, design, template or other website details to any third party. It is completely confidential.
As soon as website design develops we upload it to our demo server for customers to review and provide feedback.
We provide a perfect blend of responsive website design so that your website will be available on tablets, smartphones and PC's in similar segments.
One-Stop Destination for All Your Web Design Needs
We offer our clients a comprehensive range of value-added services which makes us unique in all other terms such as quality, performance, results and value. So if you want a static website or launch an e-commerce portal to maintain an entire business on the web, then you don't need to go anywhere else other than us.
Our Web Design Expertise
Mobile Responsive Websites
Logo Designing
Graphic Design
Custom Website Design
HTML Page Designing
We have gained a positive reputation among our customers by giving a brilliant digital marketing service and quality every time in a limited time span. Our team is completely committed to you. That implies we just guarantee what we can convey. We give 24*7 customer care support and always stay in touch with our clients.
Q: Will the website designing is custom or template based?

A: We majorly prioritize the needs of our clients, we offer both ways of designing. It all depends on you that what suits you best according to your budget. As custom web designing takes longer time and efforts because they are been made from scratch, so the cost of it is more. Whereas, template websites are pre-designed samples in which all essential inputs like content, product, pictures etc is been added. At last, webindia master is one of the Web Designing Company in Delhi where you'll get your perfect solution.

Q: What is web designing?

A: It is a process of conceptualizing, building, creating and planning a collection of layouts, colours, graphics, image and interactive features which deliver pages to your website visitors. Professional, effective web design will make your business appear credible in the internet market all over the digital world.

Q: How much time does it take to design the site?

A: A customized website designing process takes longer time like a week or more, whereas the template-based site takes a shorter period. Our web designers always deliver the projects on time that has been said and all desired improvisations will be also done.

Q: Can I get help in redesigning my existing site?

A: Yes, of course, we also offer the website redesigning services for existing site. We ensure to provide all essential improvisations to the site. We are one of the reliable companies of website design Delhi and give the perfect and ideal structure to the existing site and make it the same fresh and new.

Q: Can the sites have "splash page"?

A: If you need an "entry page" or "splash page" to the website, you can get it. If your product or service and your brand want that before visiting the website, a page appears for valid registration or any; we'll assure you with the same feature to get in the website.

Q: Do you offer e-commerce web designing package?

A: You are at the ultimate website designing company in Delhi, we deliver the creative cutting edge e-commerce websites, designs, services to create effective and productive online stores, which tend to showcase your products and services beautifully, easy and fast performance, and keeps your customers coming back every time or engaging more audience.

Q: Can the site run with ease in low server speed?

A: Our professionals have keen and all vital knowledge about web designing tools and techniques, how to make the site work efficiently and effectively. The websites designs have built-in amp pages (coded), which make the site function faster if the internet is slow. Thus, it gives convenience and ease in run and function in low server speed.

Q: Is the designing of the website dynamic or static?

A: Static website designs are simpler in structure and can be developed in a short time. They are economical for small and low budget businesses. Whereas, dynamic web designs are integrated with high-end programming that gives the scope of changes easily whenever needed. They are well organised and easier to maintain they have graphics and a bit more information. So, get your ideal design and visit the service packages for more information.