Graphic Design Services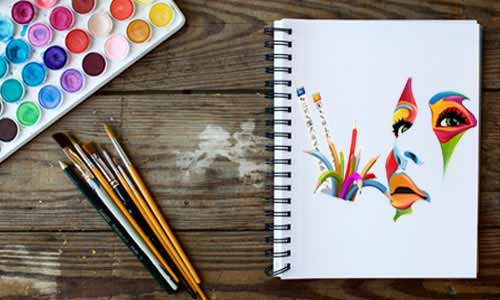 Graphic Design is an art to convey the data and communicate it with others by using typography, photography and illustration. It acts as a creative and visual communication that helps to attract more consumers to the website.
Do you want your business to be updated according to today's modern world? Design and concept are dynamic and old one need to be replaced with a new twist of creativity. Just let Webindia Master carry all your issues and handle it with care as we're the best graphic design company in India.
Our team polishes your old website designs where you can get the latest, relevant and suitable design for your website. We understand the fact that this is an art of crafting attractive concepts and to make your imagination into reality, we're here to provide the most unique design Services.
Everyone judges a book by its cover and if it is not presentable, it's of no use. We introduce attraction based on its appearance. Visual communication really makes a difference and a powerful impact on the user's eyes. We want to create your vision along with a creative twist that can be really helpful to improve your business scale.
Our creative designers understand the client's business and their requirements and serve you with the complete lively, alluring and enlivened sites. Our aim is to communicate your inspirational ideas to a target audience is vital. We understand the goals of our client's & create a visual feel and impression for a website.
If you don't have an expert knowledge and its time to upgrade your graphics visual, then it is the right time to hire a web designer like us.