Content Writing Company in India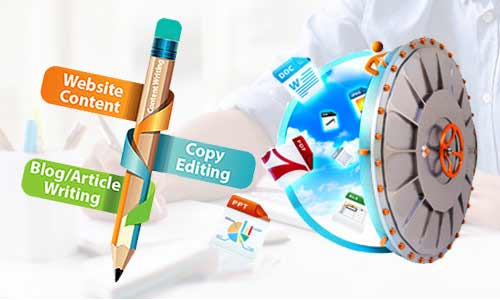 Are you looking for a professional content writer that is beneficial for long-term website promotions? Is your website contains irrelevant text and want to get it updated at regular intervals?
Then, we're here to serve you the best facilities which are going to solve all your issues.
We at Webindia Master is an expert to acknowledge the type of content writing services that can give your website a better shape and improve your online presence for a longer time period. Our service not only increases your conversions but also develop your brand value in the market. We also offer a perfect Google penalty recovery services by using high-quality methods at its core.
We provide a service that is completely based on research, market experience and analytics. We create the concept while keeping a business dynamics in mind. We understand your business strategy and goals then customise the text that gives you the best results as per your requirements. We provide the best service in the industry that will help to promote and get better growth for your business in an effective manner.
Things to be taken care while providing the relevant content are as follows:
Quality Analysis
Appealing Content
Perfect Catalyst
Our service makes your business professional, unique and effective. It let your website talk, interact and communicate through its words by itself. Our writers create the most relevant and SEO friendly concept for your website that can increase the traffic and rank of your website all over the glove. We fill your web pages with 100% quality and unique text.
Our procedure is modern which can easily relate to today's dynamic environment. We create the type of format according to the wish of our clients. It creates curiosity and approach for your business offerings and facilities. Our main motive is to satisfy our clients by providing the best quality service.
So, let your website's content becomes your voice in the business. Promote your business with high-quality service. Contact us now!