iOS/iPhone App Development Company India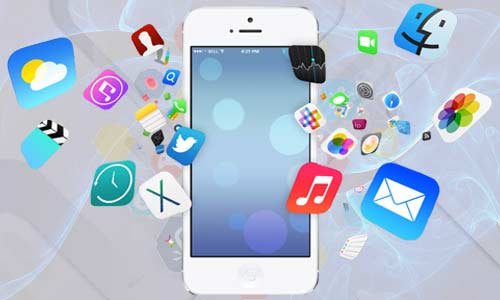 Webindia Master Developers are expert on IOS Apps.
The smartphone is with everyone around you. As per survey
"95% Indian respondents feel that their smartphone is very or of critical importance to their daily lives."
However, IOS is only used on Apple device. India is one of the most influential markets of Apple Users. Much high profile customer carries only Apple device in India for its brand image and values this masterpiece. Webindia master yield intellectual master skill professionals qualified in creating exceptional and phenomenal iPhone Applications. We own energetic employees and their genius mind made us the best iPhone App developer.
The "i" in iPhone refers to a number of concepts, from Internet to inspire, instruct, individual and inform, according to the late Steve Jobs, Apple co-founder, and former CEO. Webindia Master discern the "i" and our brainy professionals are equipped with all the knowledge required to develop iPhone App which establishes you as the world recognize brand.
Webindia Master holds human mind armed with various experience in architecture, design, and development of iPhone application and owns a solid understanding of Apple platform. Our innovative expert team are the set of enthusiastic people hold tremendous grip on designing an application aids to user stories, user design, user profiles and user experiences.
We are the Best iPhone Apps Developers
Webindia Master works on the end-to-end iPhone apps development, including requirement gathering, architecture, design, development, testing and deployment.
Hybrid iPhone app is also been developed by us as many business requirement demands for this cross platform apps. Intention of aiming this multiple platform including android is to cut down the business cost. PhoneGap App Development, Ionic App Development etc. are used to build hybrid iPhone App.
Send us your requirement detail and we will revert you ASAP. Contact us now.