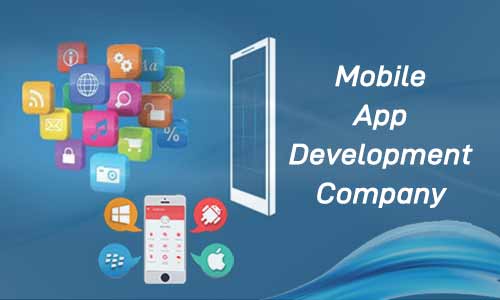 At Webindia Master, we hold great importance as the best mobile app development company. We offer incredible mobile apps for all platforms and industries in the market. Since 2009, we are dedicatedly serving tremendous projects maintaining an ethical balance. We have successfully managed to give a creative and extraordinary version to an ordinary platform. We provide mobility solutions that directly fulfils the requirements of startups, enterprises and organizations in a stipulated time period.
Whether it is Apple TV, Android Smartphone, Wearable, iPad, and everything else, there is not a single page uncovered by us when it comes to advanced technology. With keeping a constant focus on our work, we pay complete attention to our client's requirements and build a reliable mobile application strategy that will outshine your imagination into a reality.
We have gained have expertise in creating comprehensive and tailor-made solutions for Apple's App Store and Google play store. Our original work and power packed mankind efforts across multiple platforms outstand us from all the other companies. We also give an instant response even after the submission to meet your maintenance needs. Our significant work process helps you to highlight your brand in the marketplace.
Hire Professional App Developers To Resonate Your Project To the Next Level
Plan a Suitable Strategy: We have created apps for hundreds of industries and we understand. It is necessary to apply different techniques depending on the requirements of the client. Therefore, we plan and pay attention to every single detail before beginning the project.
Create User-Friendly Designs: We utilize hi-tech features to enhance the experience of your users. Our software team always keep themselves up-to-date with the trends for resolving any problem with an impressive manner. We help you to increase your revenue and app downloads which provides you with long-term benefits.
Develop Excellent Mobile Apps: In the process of development, we pay attention to each level and aspect to fix all the issues and functionality while measuring the loading time. Our developers have a vast knowledge in providing end to end solutions for the best results.
Testing: A proper testing is done before delivering the final project to the customers. In this process, everything is put into consideration from web analytics, coding, script, programming to bug fixation. We deliver faultless and functional apps for 100% satisfaction.
Our Team is Capable of Creating Mobile apps for All Major Platforms
Custom iPhone Application Development
iPad/Mini Application Development
iPhone Application Development
Native Android Mobile Apps Development
Business Android Development Social Media
PhoneGap/Cordova Apps Development
Web Apps (HTML5/CSS/Javascript)
Hybrid Mobile Apps Development
Cross Platform Development
Check out the portfolio to understand our past work.
Discuss your requirements with us and turn your dream project into a reality. We provide services within a budget. Speak to us now
Why Choose Us
1100+
SUCCESSFUL PROJECTS
Enquiry