Android App Development Company in India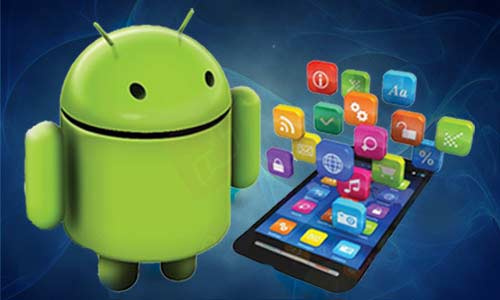 Webindia Master develops an effective and low- price Android apps
Smartphone is now the vital part of each individual's life. Buying apparels, shoes, accessories, grocery online or book a cab, taxi, hotel or train. Interaction in social media or displaying emotions to convey your freedom of speech.
"95% Indian respondents feel that their smartphone is very or of critical importance to their daily lives."
Webindia Master, a digital marketing company acknowledge the fact and thus suggest that one must not restrict their business on The Web itself.
Webindia Master Professionals possess intellectual brains who are experts on requisite tools and resources to develop Android App. Our Development process is executed to gain the excellence in creating a brand image of the company. We are equipped to create a faultless App and excel in providing customize services which allow accessing the wide range of tools. Webindia Master promotes a vision to develop powerful and engaging android application.
Why Android Apps?
Before buying any product or services, even kids nowadays first dig out all the options. The performance of an organization very much depends on the services and count their credibility through their easy and effective way of communication.
Android development App administers a platform to get all time connection between the company and the consumer. Webindia Master holds an expertise to develop an android app which is not only user-friendly but the design is on the basis of function the company's requirement, however, attracts customer easily out of his unique design too. Development of an android app is essential as it will help your company to inform about the new development and current practices to your consumers.
How Webindia master caters the requirement to develop an Android App?
Young people of India spend more time on mobile than on television. Thus, Smartphone has become the key tool of marketing for all different sizes of companies. However small organization still bemused about the cost and requirement urgency of this tool. Webindia Master is an expert on developing a user-friendly Android app in India to attract the targeted customers. It not only help your company's speedy sale but also builds a brand. For example, consumers need are changing and thus feedback play a vital role for uplifting the business strategies. After analyzing and scrutinizing their feedback your service performance will improve and satisfy their demand. Hence you can obtain or add all time presence or availability and establish a cordial customer relationship.