SEO for Ecommerce Websites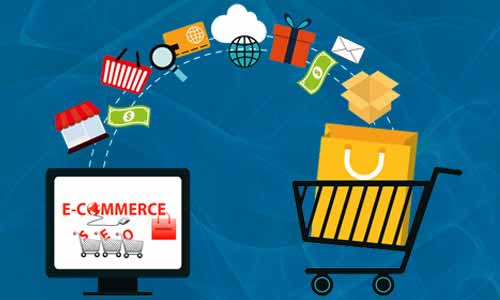 There are millions of online sites have been discovered in various search engine tools where one can search for any kind of data or information as per the requirements. But getting your particular online business on the top is not an easy task. Getting into a large interlinked webpage is a hard strategy to monitor and supervise its ranking on a diverse platform.
SEO is highly recommended technique utilised to get positive results for your site. It is considered as the progressive phenomena for online business in terms of enhancing growth and customer acquisition for any new or underdeveloped ecommerce website. A group of experts helps out to provide a better lead under onpage and offpage to boost the appearance of your business.
It increases the demand for products and services in an effective manner. It plays an essential role to defeat your competitor in the market. Adopting the innovative and attractive technology really helps to build a well-recognised image in the industry.
If you are looking forward to enhancing the ranking of your digital platform then here are some of the specific strategies that you really need to pursue:
Responsiveness: Increasing mobile users has solidified the SEO technique for the website. Web pages and links should be responsive to every kind of electronic devices. Majority of people starts using mobile phones than desktop so it should be well optimised to generate a more traffic.
Relevant Content: A content is a powerful element to attract the right audience under one platform. It is the perfect solution to maintain a long-term relationship with the users. It should be creative, relevant and informative so that every single detail about the products and service would be highlighted well.
Local Search: Expanding business at more ground or local areas naturally covers large population. Applying a local strategy helps to enjoy the benefits around the urban and rural geographical area by targeting high potential customers within a limited span of time.
Navigation: Creating proper navigation and designing your sitemap in order to organise your product in an easy way for visitor's who can easily search, reach and understand your offerings. It is beneficial for seeking higher search engine position and improves the user experience.
Involvement of the Infographic: Covering text through visual content often keep people engaged. Utilising pictures and creativity over lengthy text can grab an eye of every visitor. It makes them invest more time and effort into your venture.
Social Media Coverage: The expectation of higher ROI and satisfaction of the customer is only possible when you keep the audience engaged through social media. This lets people share, convey, express their thoughts and ideas to enhance the visibility of your brand.
Our team helps to promote and advertise your products and service in a better quality. We provide a cost-effective package that fits for you perfectly. Hire us to make your brand a well recognised one.
Enquiry