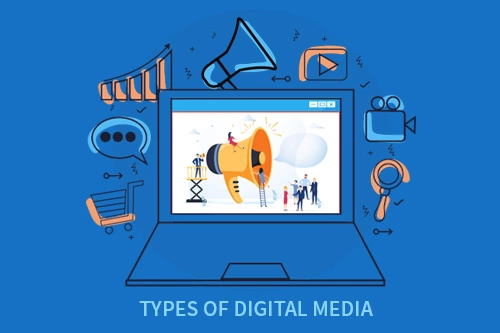 Today, it takes an efficient medium that helps any kind of business to bloom. And the digital platform stands up to the word by offering plenty of opportunities for the people concerned. The need to have an accurate form of understanding before indulging in this to the depth is vital.
So, let us check out some questions, and let's see how much you score.
How do online opportunities come to you? Is there any need for acquiring any service?
Can you describe digital marketing in a few lines?
What are the possible digital mediums available?
Were you able to answer all of them? Even if you say NO! Doesn't matter. Because today, in this blog, we are going to explore digital marketing and its mediums in detail.
According to the leading digital marketing company in India, there are few objectives on which digital marketing services work. Such as generating user engagement, creating content, and strengthening a brand.
For digital marketing services, there are digital media that work in favour of us. So, choosing the required digital media is a crucial choice to make. The top 3 representations of the same are as follows:
EARNED MEDIA
OWNED MEDIA
PAID MEDIA
All of these aspects have one thing in common, that is generating a successful expansion of firm operations leading to a possible lift in success. The best possible results can be gained through any medium. It is all about your strategy and planning.
Now, let us understand each term mentioned above as per the digital marketing agency in Delhi. This will benefit us as a user in numerous factors.
So, are you ready to explore more? Read ahead!
EARNED MEDIA

As the term suggests, earned media is nothing but what you earn through 'word to mouth' in the online environment. To be more specific, this media doesn't demand direct investment in any way. Rather relies on the ongoing social media services that boost your reputation.
Everything you do on a basic forefront for a constant period leads to a commendable form of benefit. This will lead to a successful notion of pride and will help you gain more traffic and leads which are earned. This is the right form to choose as it automatically generates 'organic traffic'.
Good strategies make it possible to achieve this state. Some of the aspects you can focus on are as follows:
Implementing SEO techniques frequently.
Being active on social media.
Interaction and engagement on social media are a must.
A strong content marketing strategy.
According to the best digital marketing companies Delhi earned media is the general opinion among the users about your brand.
OWNED MEDIA

Every platform that a company concerned has leverage on is owned media. Even if it is their official brand page, YouTube channel, blog sites, social media pages, so on and so forth. This brings us to the light of success with the right form of technique. Owned media is the space through which companies directly create content.
Owning a space or platform itself brings us to the fact that there is no need to do more unnecessary investments. This will only make you more profitable in every term. It is also wrong to mistake that creating content for promotional links and post is owned media. This is entirely wrong. Promoting again refers to spending some amount of money concerned.
But for owned media, there are no such fees concerned and rather uses your owned platforms to bring more opportunities. Even the prominent digital marketing company in India will make sure to bring out the best form of possible result through such an effective medium.
PAID MEDIA

Paid Media is one of the most popular digital marketing medium big firms prefer. Every direct investment for any service concerned that leads to the betterment comes under paid media. The major objective of this service is to reach the maximum audience concerned.
This paid medium digital marketing service leads to immense growth. This leads to improved brand recognition and awareness for your products and services concerned. This will bring about a good change in your progress.
Major types of paid mediums are as follows:
AdWords (Google)
Links driven to social media
Ads in the portal of relevant and related segments
According to the digital marketing agency in Delhi, there are various advantages and disadvantages of this medium. The merit is the broader scope of success that is known by all. But the popular demerit is the excessive approach towards the same. This can downfall your value as a brand.
The world of digital marketing brings in exceptional benefits if used in the right way. With effective tactics, one can witness the commendable shift to digital prosperity it brings.
And now, that you are aware of the major mediums, what are you waiting for? Connect with us and discuss your requirements soon. Let us experience the taste of success for your brand through such effective possibilities together.
Why Choose Us
1100+
SUCCESSFUL PROJECTS
Enquiry