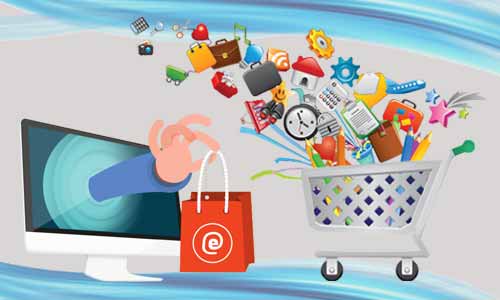 In the 21st century, ecommerce business has been rapidly growing across the world. Every single owner, startups and organizations are making their place towards the online platform to make their products and services more reachable at a global level. There is a lot of competition in the digital industry but the one who has enough potential can be unbeatable. Making the perfect planning and targeting the right audience can help to take your business at a buzz.
Hiring the best ecommerce website development company is an ideal choice that can surely make a huge difference in your business. Good ecommerce developers help to grow your company's organic traffic, sales and can be able to make great connections with the customers.
There is nothing bad at brushing up your basics and create a fresh strategy according to modern marketing standards. Here are some important tips which are simple, easy to implement and ensure to increase conversion rates faster.
# Make Online Shopping Easy for Your Customers
The major disadvantage is that a consumer cannot physically touch, feel and see the product. Turn your drawbacks into advantages this coming year. Make sure to manage the particular things in depth. If you're selling a product, a customer cannot see it live but can hear and read about the quality of the product.
Things to do:
Make the shopping cart as simple as possible.
Build a convenient return policy.
Offer maximum discounts and charges less or zero shipping charges.
Express your process of work with audio or video.
Make checkout easy.
# Stay Active on Social Media Platforms
Don't think social media works as a separate identity. It plays a huge role in your brand's promotion. Develop a proper marketing strategy that highlights your products and services in all the networking sites where your customers are more likely to approach. It can be a great way to interact with more audience and make people know about your success stories. You can also get professional SMO services for better results.
Create a real platform, let social media users read your blogs, videos, offers and services. You can also post regarding the current discount at your selling products and spread more awareness.
# Create a Mobile Friendly Website
Nowadays, most of the people browse everything on their smartphones. To let people approach you more and more, you need to make your website mobile friendly. It should be easy to navigate, define your brand name, contact numbers and other details must be available under the one roof. SEO can also work to helps you generate more traffic and make your brand appear on the top in the search results.
# Create Quality Content
While sitting in a corner of the world, your words can speak louder than anything else. Build an original and impressive content to attract more customers. Blog posts, articles, infographics and much more can help customers to trust your brand. Also, share current news topics and trends to increase the interest of the audience. Focus on your industry and build a number of regular readers.
Follow the above tips and over time you'll definitely see more growth.
Have A Good Ecommerce Project Idea in Your Mind? Speak to us today!
Why Choose Us
1100+
SUCCESSFUL PROJECTS
Enquiry