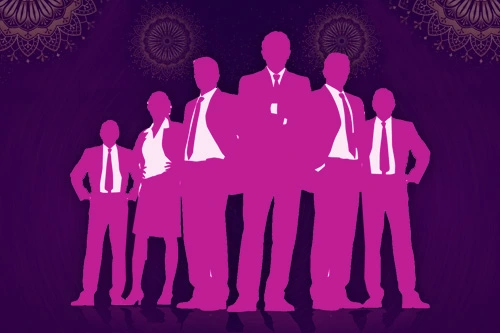 Celebrity Marketing is a strategy in which you feature a celebrity to advertise your product or to raise awareness. How genius is that! Celebrities are a great way to promote your product; they add a certain credibility to your brand. You not only get the celebrity but also their status and entire fanbase who will do as said by their idol. It is a marketing trend that has never gone out of fashion and has only grown ever since. With different types of celebrity endorsements. There is influencer Marketing for the new Social Media age.
Are you on the Edge about celebrity Branding? Don't worry, in this comprehensive guide you'll know if your brand is in need, How to choose the perfect celebrity for your Brand.
Celebrity branding and endorsement is a great tactic for brand recognition, to make your brand a household name. It is an assured way to build brand equity and to expand your brand horizon. We all know the power of word of mouth, where if your relative tells you a Heater that how it kept you warm during the coldest of days, in your next purchase you'll be more inclined to go for that heater brand. Whereas, we can't have everyone's relatives on the big screen. You showcase a face with whom everyone is familiar and won't have as much problem trusting as it would with an unknown face. It can also help a brand try to pivot into repositioning. It will help you polish your existing brand image. Now the big question remains: Who will be the best fit for my Brand?

To plan a successful Plan and Implementation
It is very important to choose the right celebrity to promote your brand. It can make all the difference in building customer trust. Many will argue that you should have the biggest star you can add to the project but it's not true. A correlation between your brand and the celebrity is necessary. For eg: If you are a big spice brand that can hire Amir Khan or Salaman Khan, Where will surely make an impact on the viewers but not as much as it would with Kajol or Madhuri Dixit. The reason for the same is they are proud mothers, buying something that can also harm your daily life you'll need a familiar face. Still, in a majority of the Indian households, it's women who take charge of the kitchen. It'll benefit for a woman to see a similar face and a personal touch that will make all the difference. Similarly, for a fitness Brand, someone who is athletic as a customer will want to use the product to look like a celebrity. The attractiveness and the credibility of the Celebrity should go with a meaningful transfer between the brand and the celebrity.

It is not just important to use a celebrity but to channel emotions through the campaign is of utmost importance.
Celebrity Branding should not be the sole channel of brand building. Before starting a campaign one should ask themselves a few questions to have a clear mindset. As many rising brands invest all marketing efforts in one
What other channels of communication will be implemented?
Is celebrity promotion beneficial right now?
How can you engage the audience in creative ways with the use of celebrities?
Pros & cons of adding a large level of endorsements?
Many want to hop on the trend but are not sure how to get the desired celebrity onboard. It is very simple. You as a brand don't need to approach everyone. There are Celebrities branding agencies that have a huge clientele that will help you connect with the desired celebrity.

There are certain factors to keep in mind when going for a Celebrity Endorsement
Long-term commitment
It should be a long-term commitment with the celebrity. Consistency is the key. A customer will not be able to retain your product in just one go. Your product with the celebrity should be repeated on several platforms.
MicroManage
Your work does not end with just getting a celebrity on board. A celebrity that has a big fan base might also have a group of people who dislike them. It is important to stay away from negative publicity.
Timing
The timing to get on an endorser is very important and can help in several ways. You should have an eye for the emerging celebrity to get on board who might not have a lot of brands at the moment you see growing and will become mainstream.
Means to Measure
You should have ways to measure the Quantitative and qualitative ROI from your celebrity investment.
The downSide to celebrity Branding
Whereas Celebrity personal branding has a longer retention time and helps create a brand personality as the brand grows with the celebrity. There are certain disadvantages that one should be aware of before moving forward. With the increase of celebrity marketing everywhere every brand is taking on. Which results in a single celebrity endorsing multiple brands. Which becomes a furthermore task to differentiate yourself. Another main reason is with the high involvement of the media in Indian celebrity lives, small news can grow like haywire and take seconds to destroy someone's reputation. It can impact the brand the celebrity is promoting. Similar to how situations turned out with Amir Khan and Snapdeal.
An important aspect to remember about Celebrity Branding is that it is just an added supplement to your marketing, it should not replace the comprehensive brand-building process. You should maintain all other aspects to channel your communication with customers. Although Celebrity marketing has a lot of potential if the implemented right can place you at the top of the competition.
Why Choose Us
1100+
SUCCESSFUL PROJECTS
Enquiry