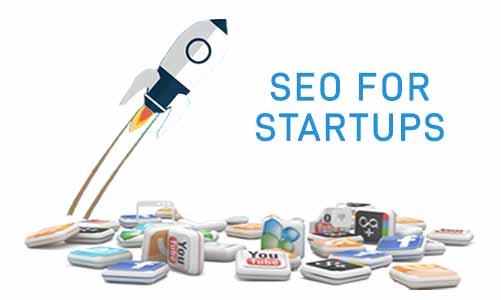 In a fast-paced competitive market, it can be a challenging task for a new business to grow faster. As a startup, you need to throw an impact on the target audience and start making it count before the limited funds run out. Search engine optimization (SEO) for startups in the most effective technique to cut the few barriers and boost their way to appear on the top in the search engine result pages (SERPs).
If you've established a new business or planning to start a business, then SEO should be an important consideration to reach potential customers fast. Search engine optimization (SEO) helps to increase the visibility of your website and therefore, boost your sales within a limited span of time. All you need to invest in suitable SEO packages and work on your web presence without going out of your budget.
Organic search naturally drives sufficient customers and sales for your startup. When a user searches a keyword on Google and showing interest in your products or services. SEO can help to show your domain name on the first page in the search engine. The higher you rank, the more are the chances to drive qualified customers and leads. Therefore, SEO is a solid strategy a startup should invest in to grab the attention of customers.
SEO turns out to be a golden opportunity for startups for most of the companies out there in order to generate qualified leads and gain customers trust. Here are some effective SEO strategies for startups you should follow to put the right step forward:
Create your Startup Website Goals
It is essential for startups to know the goals he wants to achieve. As a startup, you need a lot of hard work and determination to discover your company into the market. You need to have a good clarity of the goals of your website while setting SEO strategy. You need to decide the purpose of the existence of your website, it may include:

To sell more products online.
To generate better leads via newsletter signups or demo requests.
To search for the right business partner.
To gain the interest of the investor.
To earn business credibility and increase the authority of a domain.
To make resources available for a talented team.
To increase app downloads and registration.
Your website goals may include the above-listed reasons or any other. All you need to know is to keep your website goals at the forefront while making digital marketing and SEO strategies. You need to focus on getting the right SEO strategy so that customers visit your website again and again.
Recognize your Target Audience
Once you become aware of the purpose of your existence, the next step is to reach the customer to achieve those goals. Understand who need to have your products and services is an important part of SEO strategy. Determine the functionality and content to be published on the site for the visitors. As a startup, you need to focus more on gaining the trust of customers and present your uniqueness in the market. The identification of potential customers is also effective to broaden your marketing and sales strategies.

Determine Keywords for Startup
Keywords are the words that users search to find a site in the search engine. In SEO, keywords are the necessary building blocks. It plays a vital role to track the searchability of the audience. Targeting the right keywords is an essential part of SEO for a startup. Measuring the important keywords which are suitable for your business and then optimize your website for those searched keywords. The main goal of keywords is to make your content visible on the search engine when users search for your products and services. Below are some tips to choose the relevant keywords for a startup:

Use Google Adwords Keyword Planner to generate new keywords that users often search.
Use Google Search Console to know the keywords users are using to reach your site.
See Google suggestion for keyword research while searching
Interact with the audience and take their useful talks into consideration.
Do a proper competitive analysis to know what keywords your competitors are ranking for.
Optimize Website for SEO
After making a list of important keywords, you need to focus on your website. If your website is already impressive enough then you can start optimizing the web pages for target keywords. Start picking up a relevant keyword for the homepage, product categories, subpages, headings and subheadings. Don't stuff many keywords on-site, otherwise, Google may consider you as spam. Integrate relevant keywords into meta title, meta description, URL structure, H1, headers and subheaders.

Publish Content and Build Links
Start analysing your keywords and website, you can start on off-page SEO. Start publishing blogs, building links and stay active on social media to connect with your customers directly.

Content: Content has always been a king and is the best way to engage readers or visitors. Use your relevant keywords into meaningful posts like blogs, articles, guest blogging, infographic, pdf and much more.
Link Building: Backlinks are necessary to increase the SEO authority of your startup. Make sure to add genuine keywords not spammy. Write good content and publish it on high authority websites to increase connection and customers interest that they can tap there to visit your startup site.
Social: Connecting with the customers through social media to gain popularity and drive more people on your site. Update every detail about your products, services, events, achievements and work on a regular basis to win the faith of your target audience.
Why Choose Us
1100+
SUCCESSFUL PROJECTS
Enquiry