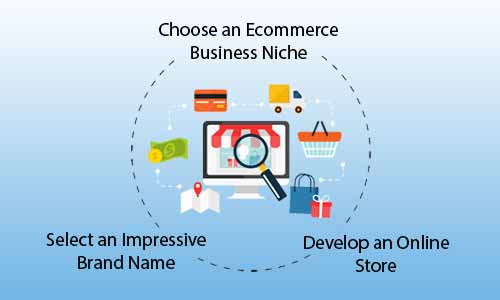 With the fast changing marketing techniques, ecommerce website development has become a necessity for all businesses to get an edge over the competitors. Creating an interactive ecommerce website is very important for a newly set up business to enjoy endless opportunities for the faster expansion of their business. Over thousands of entrepreneurs, enterprises and marketers believe that a professional ecommerce site can give a powerful impact and transforms the demand of offered products and services.
Undeniably, there is no shortage of ecommerce website development company out there. You can get a basic information guide to develop a website from the internet. But it is not easy to develop as a pie. Without hiring the professionals, you will only end up with a huge disappointment and frustration. Hiring experts can really help to save money and time. Otherwise, you need to recruit the resources, train them, put more efforts and could not be able to give your best on other tasks.
Well, don't worry. We ensure to deliver you an organized and SEO friendly ecommerce website that enables you to experience rich feature and spread brand awareness to grow your business. Come and let's know the essentials required to launch an ecommerce store in detail:
Choose an Ecommerce Business Niche

Selecting an ecommerce business niche is a primary and crucial step to launch your ecommerce store. Basically, it refers to narrow down your categories in which your product comes under a category. Suppose your product fall in lifestyle which is a wider term while the home decor is a narrow down category. For instance, if you check out any online shopping websites like Amazon, you will see a variety of department of all products what a customer wants to buy.
Select an Impressive Brand Name

The importance of your brand begins with a valuable brand name. Therefore, it is highly important to decide a brand name that connects with your target audience. Once you have selected a brand name, make sure to register your company under some legal formalities. Get a business license and permits before operating. Also, don't forget to design a creative logo that helps to make a lasting impression on the customers.
Develop an Online Store

When you've got everything arranged, it's time to create a professional ecommerce website to showcase your products and services. Hire an experienced web developer or an entire team of skilled developers to create a modern and delightful website for the users. With the help of experts, plan a solid marketing strategy for maximum benefits in the future.
Discuss your business goals to a reliable web design company and develop an accessible platform with a modern touch. Web designers and developers can help to add life to the entire site using visuals graphics, animations, images, product categorizations, text, color schemes, proper coding, functionalities and much more. This can help you to run your ecommerce business very smoothly and effectively.
Conclusion
With the above information, it is proven that developing an ecommerce store is more than a necessity these days to expand any business. Launching a website needs proper planning and powerful strategy to throw a positive impact in the eyes of the audience.
It is an ideal decision to hire a good website design company to avoid more complexities. Web developers and web designers are proficient enough to focus on every single aspect regarding your platform. As a result, it will drive the maximum audience and generates revenue for your newly launched ecommerce business.
Do you want to start an ecommerce business but dealing with low budget issues, then we provide affordable packages as per your specific needs and goals. Discuss your project idea with us, we're sure to get it all covered.
Why Choose Us
1100+
SUCCESSFUL PROJECTS
Enquiry